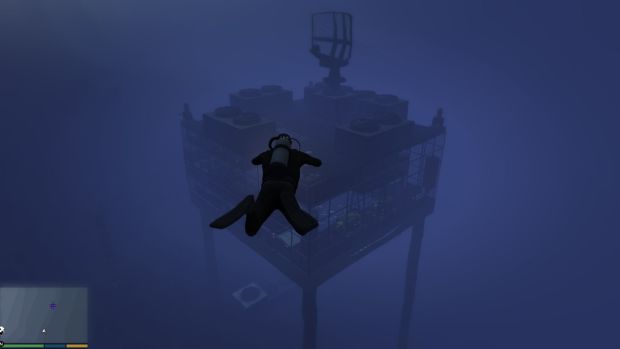 Secret base with water above and below.
Here is where the government hide its own secrets. Where to hide the weapons that can not be left in circulation. Where hide what you should never know. Here it is where it is checked your profile on LifeInvader.
It was chosen this place for its location, its depth and because sea currents make it difficult to reach even to those who know the way.
Download GTA 5 Under-water base
In fact the water seems to still have some problems with the 2 levels. It depended on the little depth, but unfortunately also in deep water problems continue.
---
Instructions
Download GTA 5 Under-water base
Before opening the game, run OpenIV and go to edit mode, Navigate to common.rpf/data/level/GTA5
BACKUP water.xml in case something went wrong.
And then replace it with the one included in the archive.

Then open game and load the underwater_base file with the editor.
You need Map Editor by Guadmaz https://it.GTA5-mods.com/scripts/map-editor,
F7 -> load -> xml -> underwater_base
---
Rating: 4 out of 5 by 1572 visitors
Hallo! Auspiciously text. Thankee!
Posted by: AnitBrep, Fri 23 Feb 2018 17:49