This did not remember having done so ...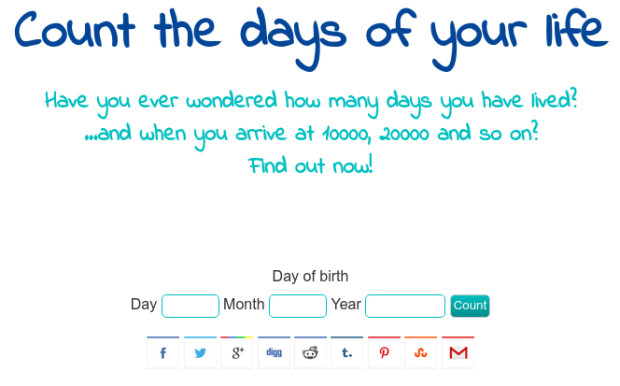 It is a game that Counts the days from your date of birth and tells you when you do 10000, 2000 etc.
At the time it was served to understand how it worked the PHP date () function.
It 'still a cute little game ...
---
Rating: 4 out of 5 by 376 visitors